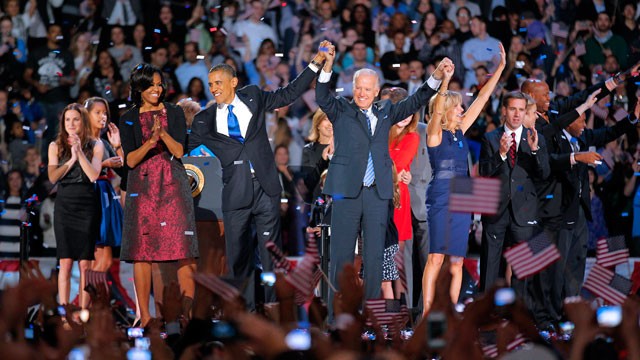 Ok, the election is over, Barack has won a hard fought second term and he will be our President for 4 more years. Hooray for me, Hooray for America, Hooray for Black people the world over. Once again a Black man has proven that we as a race are capable of reaching for the stars and actually landing on one. The glass ceiling has been shattered and there will be another Black President, the first woman or a Latino that will sit in that seat within the next 20 years because of President Obama's grateful spirit and stoic demeanor.
He was the perfect man for the job, just as Jackie Robinson was when he became the first Black man to play in a segregated MLB back in 1947. The difference between the two lies with the fact that Barack Obama was absolutely the best Black man for the job and Jackie Robinson had players better than him but their attitudes sucked. So thank you for being able to weather the storm and still stand firm and resolute, I salute you Mr. President, for a job well done! You will go down in history, not just for being the first Black President, but for being one of the best Presidents this country has ever seen. Your record will speak for itself when I and historians decide to write about your Presidency in the near future.
Now that we've gotten through the pleasantries, Black people, what are you going to do?
Over the past two years I've been inundated by Black Liberals that claimed that they were holding the President accountable by spewing mostly negative information in all directions. Some were Black Activism political heavy weights like Tavis Smiley and Cornell West; others were up and coming political strategist, and some were just plain ole Black people who thought the President should have been talking about "Black" issues all the time as if he was the President of African America, and not the POTUS of all Americans.