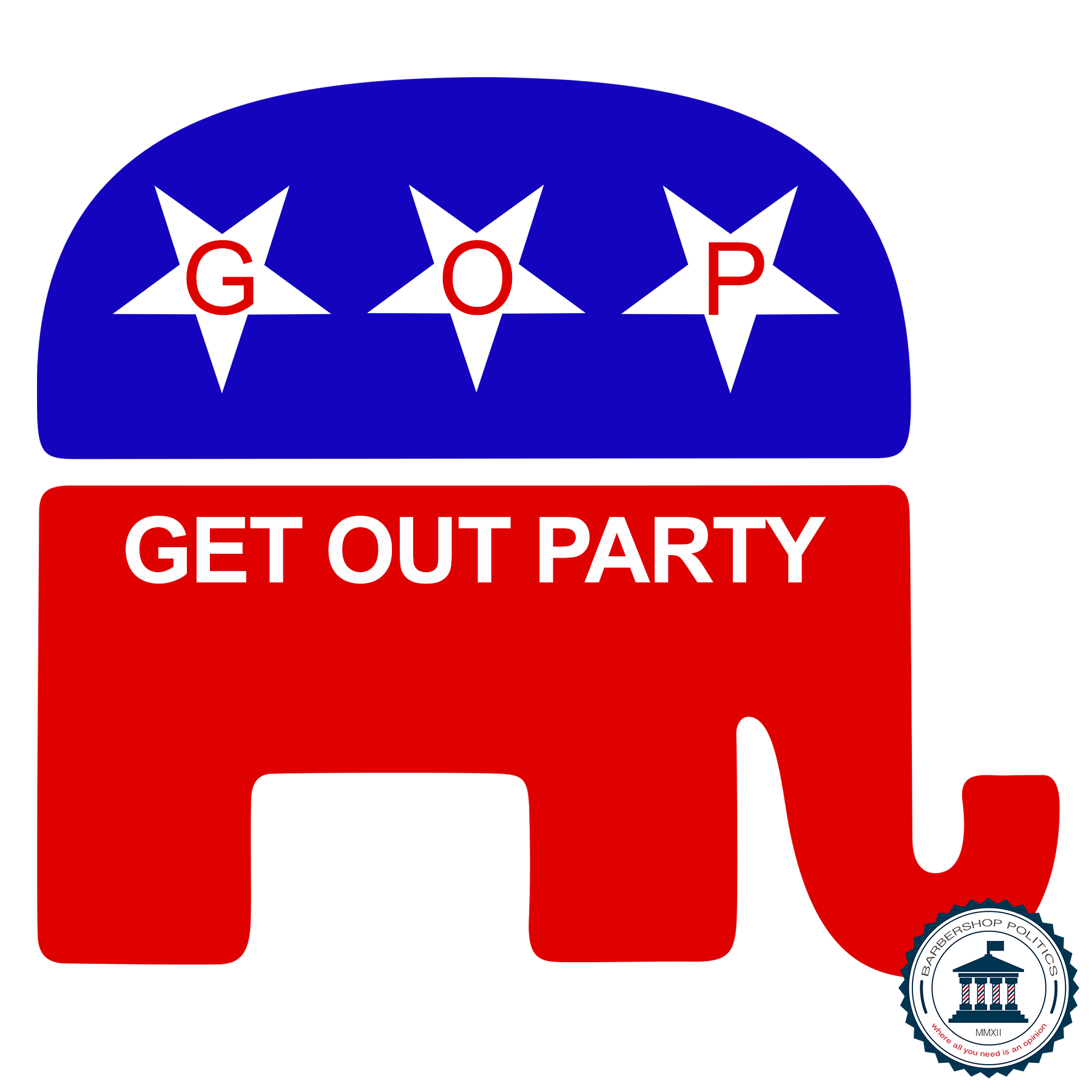 In 2009 Obamacare went to the House and Senate to be voted on. Not one RepubliCon voted for it in the House or Senate, not one, but 34 Democrats voted against it and it still passed and was signed into law in March of 2010. We got what we believed would be the road to to a universal single payer health care system, boy were we wrong!
After it was passed and went into law, RepubliCon's voted over 50 times to repeal it but were not successful. Some RepubliCon governors even refused to implement it in their states, then blamed Obama for their constituents health problems.
After 5 years of RepubliCon obstruction the rates started to rise because there wasn't enough young people opting to purchase the minimum coverage to keep rates stable. They also rose because of the fact that RepubliCon lead states continued to find ways to not implement it which kept a significant amount of people out of the market, yet they blamed the rate hikes on Obama.
Seven years in a row; 50 plus votes to repeal comes out to 7 plus votes a year, all the while they're actively trying to sabotage it on the state level, and it stood even with a majority RepubliCon Congress.
Now its 2017 with a RepubliCon held White House, Senate and House of Representatives, and they still cant find enough votes to repeal Obamacare because they cant get all their members on board a fix that the CBO has shown to be a disaster that would leave 14 million people uninsured next year, with an additional 10 million added over the next 10 years.
Premiums would still rise 15 to 20 percent before they eventually become 10 percent lower. What hasn't been discussed is, would that be 10 percent lower than the cost right now, or 10 percent lower than the 15 to 20 percent rate hike? You see what I'm getting at here right? Ten percent lower than the 15 to 20 percent increase means that the rates would rise 5 to 10 percent after the repeal, which means that they're selling us their usual RepubliCon bullshit. Luckily it didn't pass.
Whats really crazy is that the so called president has decided to say that its the Democrats fault that it didn't pass, which is partially true, but he's trying to spin it and say that they didn't give him any of their votes as if they should have. This is the so called presidents way of diverting the attention away from the fact that he lost bigly, as he would say, and it wasn't because of Democratic obstruction, it was at the hands of his own party. He has a majority in the House and Senate but couldn't muster up enough votes to get it through the House. Obama lost 34 Democrats and still got the bill signed into law with Not One RepubliCon vote, read that again, Not One.
So explain to me why 45 needs to have Democrats to help him out! President Obama reached his hand across the aisle for 8 years trying to get members of the Get Out Party (GOP) to help govern this country and they refused to do anything significant because of their hatred of him. They're leadership stated that their only mission was to make him a one term President, and obstruct anything he tried to accomplish.
They stopped his attempts to fix the infrastructure, they blocked his jobs bills, they fought against solar, they shut the government down, and so on and so on, all in an effort to make him look incompetent and make sure that his legacy wouldn't be great.
Then as soon as they won the White House they immediately went into action to try to erase anything and everything that he did in his 8 years as President, but now this so called president is whining about not getting any help from Democrats, GTFOH!
BETTER KNOWN AS THE WAR ON CIVIL RIGHTS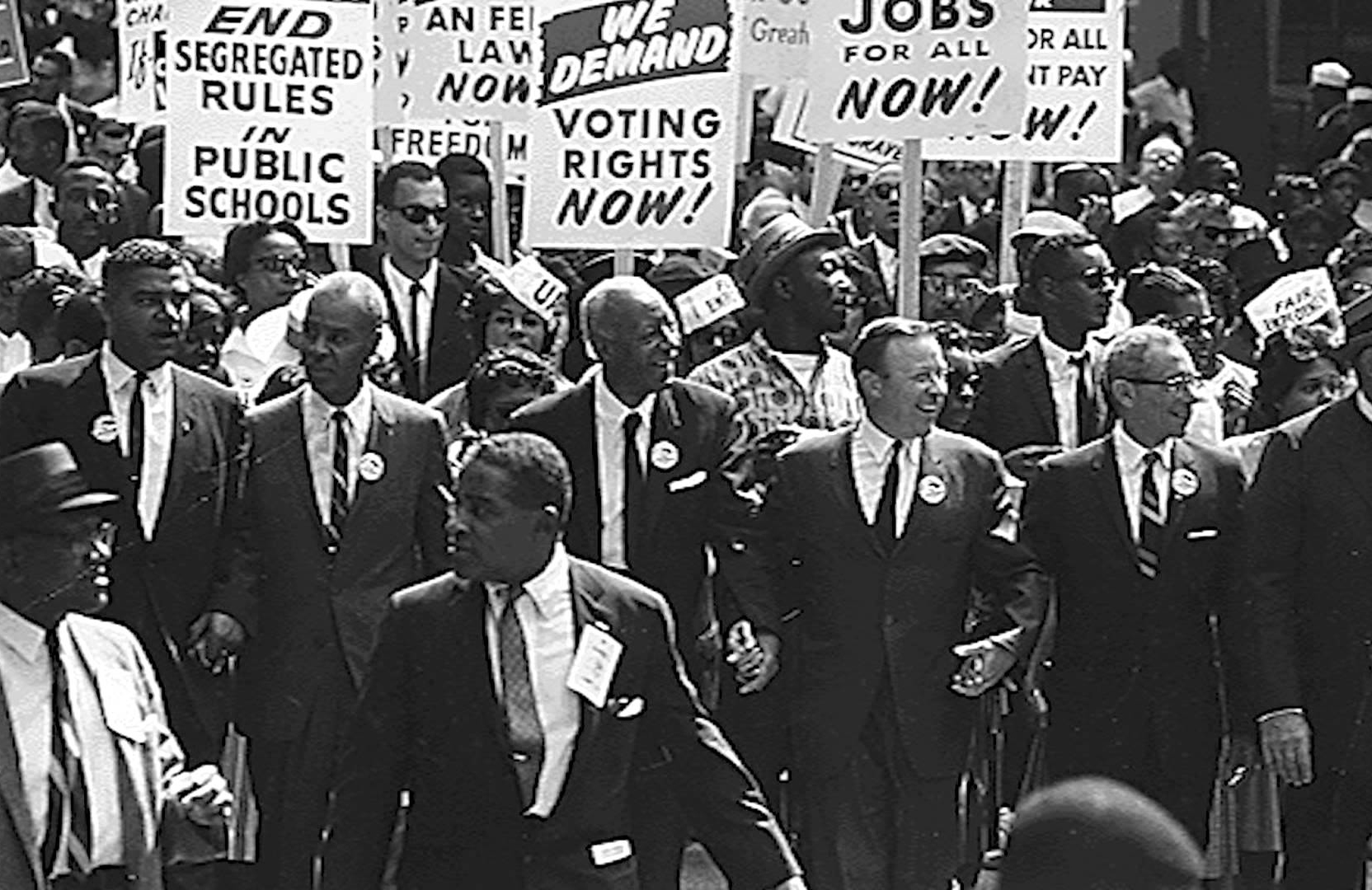 This election is quite possibly the most important election of our lives and if you're going to participate in this Representative Democracy, you need to read this.
In 2008 a curious thing started to occur, a large swath of people appeared seemingly from out of the blue to voice their heinous opinions about race and race relations in this country, Up until then it was a part of the underbelly of the USA's existence for the past 40 something odd years.
It stretches back longer than that, but I'm just going to take it from end of The Civil Rights Era.
These people became the Tea Party and now the Alt Right Movement, and there entire agenda is to overturn the legislature of The Civil Rights and Affirmative Action Movements that helped Blacks achieve a small modicum of success in this country.
They were emboldened by the rise of a Black man smart and capable enough to challenge a white man to the highest seat of power this nation has to offer. Why does this uppity nigger think that he can do something like that? If it wasn't for those damn Civil Rights theres no way a nigger would have ever thought he could do something this preposterous. We need to go back to the good ole days, The days when them niggers knew their place, the days when they couldn't vote, the days when we could beat and kill them indiscriminately for being Black. The good ole days!
And here we are with the culmination of all that anger and vitriol because we dared to vote a nigger into the white house! And his name is Donald Trump, the figurehead of the movement closer than I would have ever believed to becoming the fucking President of the United States of America, I can do nothing but shake my head.
How is it possible that a misogynistic, racially biased, xenophobic entertainer is capable of doing something like this, unless there's a very large sum of people that fit into those categorizations that are willing to vote for him. This is the only way how!
So now that we are here, we need to really evaluate whats actually on the table this election. If you can walk away from this article and not vote to keep our Civil Rights in tact, we will soon be a nation at war within ourselves, because Black people, Mexicans and women are not going back to the good ole days, because those days weren't good for us. It was only good for the misogynist, the waist and the xenophobic!
Voting Rights
They've been steadily trying to whittle away with voting rights over the past eight years because trends are showing that the GOP are losing ground with young voters in unprecedented numbers. This means that the future of the party is at stake, so they needed to find a way to stop the youth from voting them out in droves in the coming years.
They're doing this by trying to make them more cynical about the election process, which helps to depress the voter turnout amongst the youth.
They're also finding ways to suppress votes by challenging the legitimacy of some peoples voting credentials, while finding ways to make it more difficult to vote for others by making harder to get the very credentials needed to vote in the first place. They know that if you have to jump through too many hoops to get credentials to vote, a nice percentage will forgo the process altogether and become apathetic to the process in general, which lowers the vote totals for minorities and the youth.
The reason why they know these things will effect minority and youth turnout is because we are the ones being targeted by these new voting laws, that have been proven to work.
Women's Rights
Women's rights have been under fire for longer than Obama's presidency, but those trying to scale back their rights began to become more vocal under the Black POTUS as the Tea Party rose to prominence.
These people claim that they're operating under religious freedoms, and certain things are against their religion; like abortion, and they claim that they're the family values people, yet a lot of the ones in power have cheated on their wives multiple times and been divorced multi times. Because nothing says family values like cheating on your wife and then divorcing her for the person you cheated with, good ole GOP.
Through all these claims you start to see a pattern start to emerge.
I can cheat but you should hold fast to your marital values. I can send my mistress to get an abortion, but you should by no means ever get an abortion.
Equal Pay for Equal Work is off the table, back in the good ole days women count even vote or work, thats when things were at there best, unless you were a woman.
They've collectively made it harder for a woman to exercise her reproductive rights by defunding Planned Parenthood, and shutting down offices across each GOP held state.
Plus they don't want to give women paid parental leave or extra time off after having a baby! This all on the ballot come Nov 8th!
Immigrant Rights
Now check this out, the very people that don't want to increase the minimum wage, that use illegal immigrants in the workforce so they can pay them below minimum wage, and keep the salaries lower for the rest of America, actually lay claim to wanting to keep illegal immigrants out of the country. And some don't want any immigrants to come here at all, legal or illegal, regardless of the fact that they are first and second generation immigrants themselves.
So if they don't want to pay higher wages but they're going to kick all the immigrants out so those jibs can go to Merican's, ask yourself this, how much will they be willing to pay you to do the job that an illegal immigrant did for $5, which helped keep the job at just around minimum wage for others? Do you think they're going to pay you top dollar for that job, hell no! They're going to say that the industry standard for that type of job is right around minimum wage, and if you want a raise they'll find someone else for that entry level position.
Therefore wages won't go up because they get rid of the undocumented, they'll stay the same or even go down because the GOP leaders have already started to implement right to work laws.
Workers Rights
In several GOP held states they have been implementing Right to Work laws. The name of the law makes a person fill like they're ensuring our right to work and earn a living. But the laws are actually to benefit corporations.
It gives them the ability to get rid of unions, and without unions corporations wouldn't have to give workers benefits or raises, unless they felt like it, and because of rampant corporate greed, we know that most of them would opt out of doing so.
They claim the unions make the cost of hiring go up, therefore they cant stay competitive in the marketplace. And if they cant stay competitive they will have to shut doors and fire people.
So they coined the law as Right to Work to so it would sound like they were giving you something. You have a right to work, right! But what it does is give corporations the right to set salaries at the lowest wage and not give you any benefits for a job that used to have higher pay points and other benefits.
Now remember that a lot of GOP, Tea Partiers and Alt Right political groups down think that there should be a minimum wage, so if they control the House, The Senate, the Supreme Court and the White House, plus 30+ governorships across this nation, what do you think will happen.
In 2008 Barack Obama came into the White House with a Senate and House majority and thats when he got his signature piece of legislation passed The Affordable Healthcare Act. So what do you think trump and his cohorts would do with a stacked Congress and House? What would be Trumps signature piece of legislation?
Health Rights
The Affordable Healthcare Act was meant togged the ball rolling toward a single payer system like the on Bernie Sanders campaigned about. It hasn't reached its true potential because a lot of the Republican governor held states refused to implement it within their states. This lead to less coverage which lead to higher premiums than expected, which has lead to the Affordable part of ObamaCare being axed from the original plan, now its just high priced health insurance, just like the GOP wanted.
If corporatist like Trump gets in office he's going to repeal it and I guess, replace it. But with what? Do you think that the party that didn't want universal healthcare, the one that fought tooth and nail to make sure it didn't live up to it's promises is going to replace it with something that will lower the prices? Of course not, they're not going to enact legislature that make it where insurance companies didn't hit their profit projection, its not going to happen! Its back to fending for yourself while insurance premiums rise anyway, there just wouldn't be any protections built in!
Constitutional Rights
The Supreme Court is the most important thing on the ballot this year because a conservative leaning Supreme Court would be in place to strike down any dissent from the liberals and progressives when the constitutionality of these laws are challenged, or uphold new quasi constitutional laws are put in affect!
Think about this, the appointment of a ninth justice is so important to the GOP that they have literally refused to do their constitutionally bound duty of selecting another member for almost a year now.
If they believe that the appointment is that important, then you should believe that it is too. If we fail to appoint a liberal justice to the seat thats vacant and to another possible two that could become vacant in the next four years, we could end up with six conservatives on the bench vs three liberals, and that can be a disaster for all things Civil Rights based in the coming years.
These are all things that we will be voting for on Nov 8th, and The Supreme Court has the power to strike down or uphold them as laws of the land!
We can stop the constant attack on our voting rights, on women rights, on workers rights, nonimmigrant rights and on our health rights, by electing Hillary Clinton as the next President, we are electing someone that will fight to keep the hard fought advances of the Civil Rights Movement. 
Plus we can start the process of ending mass incarceration, of adding more regulations to truly tackle banking reform, and start working on college loan reform and free college for all, but every single thing I just wrote about will go the way that the GOP wants it to go if Donald Drumf gets in office.
Hillary Clinton may not be the best politician for the job but she's the best one on the ticket that has a chance to win. So the question to you is, are you willing to bet your future on GOP led reform or Liberal led reform? Im going with Liberal all day and everyday after that, conservatives have shown what they'll do if they get in office, just look up Brownback, Rauner, Pence, Walker, and Pawlenty to name a few, and see how they have and still are running their states into the ground, and taking the middle and lower class down with them!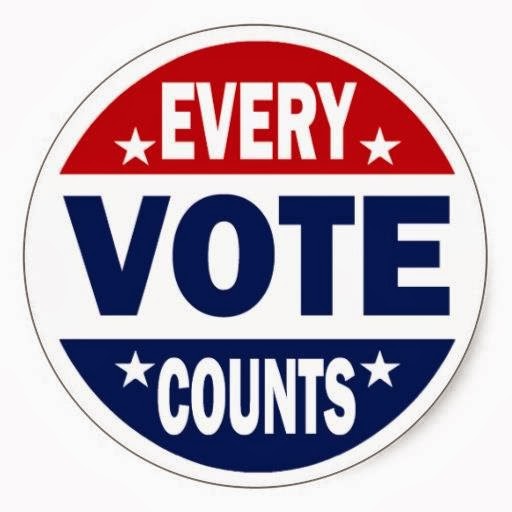 Ok people gather around and let me tell you why voting for a third party candidate is tantamount to taking your ballot out of the booth and throwing it in the garbage after you've waited in line all day to vote!
The first thing that you need to realize is that every single vote holds value. That value isn't exactly what you think it is, its value is definitively attached to the party affiliation that you are registered under. So if you are a Democrat, then your vote holds value for the Democratic Party, and vise versa for Republicans.
This is why Dems do voter registration drives in Democratic leaning areas to try to sign up more Democrats, they want to register more voters for their party, not for the other party, and they have this down to a science. How often do you here about Republicans doing voter registration drives in Chicago or New York, they'll do them in the surrounding GOP leaning suburbs, but not in the inner cities and downtown. The reason for this is that you can not tell people who to register with, which means that if I showed up to register in a GOP held area, it's against the law for them to throw my registration out, which means that they are registering me to help their opposition. So holding it in predominantly GOP or Dem areas will net more party registrations that fall inline with the party that's doing the drive.
Now that you got that, you need to understand that in 2014 in the US there were 142.166 million registered voters, which comes out to be 64% of the voting age population, which should be higher for the 2016 election.
But using these numbers we now need to take a look at what percentage of voters are registered Democrat, Republican or Independent. As of Sept 2016 Gallup says that 40% of all voters are registered as Independents, 32% as Democrats and 27% as Republicans. But when taking into consideration, which way Independents lean in a two party system; Democrats edge out Republicans 49% to 44%. This leaves 7% for the other parties like the Green and Libertarian Party.
So in an election, I'll round off the 142.166 million to an easier manageable number, 142 million people are divided into these party affiliations.
That gives the Democrats approximately 69.58 million voters, Republicans, 62.48 million voters and the remaining 9.94 million voters go to the other two parties to equal a rounded out 142 million registered voters. (Once again these numbers have went up over the past two years in pretty much the same way that they leaned back then)
Now lets take a look at the gap between the two major parties, there is only a 7.1 million difference between the two parties. This is why every vote counts, that's about 5-6% of the total vote, so losing an actual vote to the opposing party, as in crossing party lines to vote, gives the other party a two vote swing, because it takes one away from the Dems and gives it to the GOP or vise versa. This actually means that the gap isn't actually 7.1 million; it's more like 3.55 million, so now you begin to see how every vote actual counts even more if you cross party lines.
If you are a registered Democrat and you decide to vote third party, then you're doing the same thing but a little differently because the Dems lose a vote, but the Republicans don't gain the extra vote, and they do close the gap by that vote, without needing that vote to go in as a Republican ballot. Basically for every registered Democrats vote that goes to a third party candidate, the Republican closes the 3.55 million voter gap, which makes it easier to win. The same goes for people who decide not to vote. Every vote that isn't cast shortens the voter gap between the two parties, this is why Republicans always try to suppress the voter turnout, it helps them especially when voter registration trends skew heavily towards liberal values as opposed to conservative values, which means Democrats are registering more voters than Republicans and it shows.
In Sept 2014 it was 42% independent, 30% Democrat and 26% Republican, with it leaning 48% Dem to 44% GOP, that's a 4% gap going the liberal way. But now in 2016 Republicans have only gained 1% point on their base, Independents lost 2% and Democrats gained 2% to their base. The difference comes in at how independents lean, republicans stayed at 44% and the Dems ticked up an extra percentage point. So Republican added 1% to their base and no extra leaning votes over 2 years and Dems added 2% to their base and an extra percentage point to the leaning vote, which gives them a 3% boost over a 1% boost for the GOP. This might not sound like much but that actually adds up to more than 4.2 million new voters to their approximate 1.5, which means that Liberals are adding close to 3 times as many voters to their bottom line than Conservatives. If this trend keeps up, Dems will have over 10 million more voters either solid or leaning Democratic by the 2020 election!
What this means is that the GOP will never be able to win another national election unless they make it harder for people to vote (suppression) or make people apathetic to the voting process altogether (depression), which helps keep people at home and not voting at all.
Now take into consideration the only other path to victory for Republicans, a spoiler candidate, a candidate that can take votes from the Democrats side of the equation, not theirs. This is the Jill Stein vote! She has no numerical way of winning because there aren't enough voters left after 93% go to the two major parties. She can't win any state. But Gary Johnson is the spoiler for the Republicans, and Evan McMullin in Utah will upset Trumps chances in that state, but neither of these three have a chance to win any state besides Evan in Utah, which helps Hillary because Donald wont get the electoral votes from that state.
So what we see is, there aren't enough voters in the gap for a third party candidate to actually win the nomination, the very best that one could possibly do is stop one of the two major party candidates from getting to 270, which benefits the other.
Even if a third party candidate mounted a campaign that made neither of the major party candidates reach the required 270, the third party candidate still will not be able to win the presidency.
The reason for this is that the House of Representatives then are tasked with the job of voting for the new president. With a quick scan of the House, you realize real fast that out of the 435 members and not one of them is from the Green or Libertarian Party. This means that they have no one from their party that will vote for them if 270 isn't reached. Explain to me why would a Democrat or Republican member of the House vote for Stein or Johnson to be the next President over Hillary or Donald? What would make them cross party lines to vote third party when most of them wouldn't even cross party lines to stop Donald?
So if no party reaches 270 electoral votes, the seat of the presidency will go to whoever controls the House of Representatives, and right now that's the GOP, which means Trump will be our next president. At this point we do not know if Democrats will be able to retake the House, and because of that we cant risk letting a third party candidate throw a monkey wrench into the electoral college!
Democrats need to vote for Hillary and stop all this nonsensical talk about voting their conscience. Republicans have denounced Trump for multiple things that he ahs said and done and took back their endorsements, but all of them say that they will still vote for him. Think about that, they don't like him, unendorsed him but are still going to vote for him! Why? Because they feel like no matter what he's a better option than Hillary! How many Republicans do you think are going to vote third party come Nov 8?
Wake up people, the GOP will be out voting in force for Donald on election day, and as long as they can depress and suppress enough Democrat voters they can win this election.
If too many Democrats vote for one of the third party candidates, all you're doing is taking something that held value and throwing it away in an effort to lay claim to a symbolic fuck you to the system, because no matter what you do, one of the two major party candidates is going to win anyway. So that fuck you that you directed towards the system will respond in kind, because you're fucking yourself if you allow Trump to win the candidacy, install his picks on the Supreme Court, and bring his policies to fruition!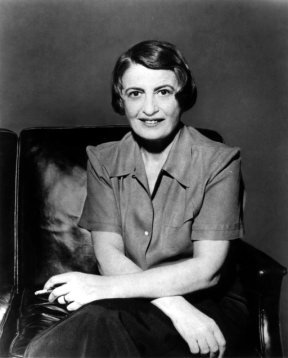 Back in the days white Americas vitriol and hate was reserved for Blacks strictly because we were seen to be less than 100% man, as it was stated that we were 3/5th's of a man. This racist mentality was the basis of laws like the Black Codes that made up Jim Crow America during the late 19th to the middle 20th century. Civil Rights initiatives beat down most of those laws and gave us better ground to stand on and since then we have been building upon a better foundation to reach our lofty goals.
But while we were building and fighting for every inch of ground that we got, a new animus was being nurtured by the "elitist" of our society. These people were the white people who were so blinded by their privilege that they lived in an impregnable bubble. This bubble would continue to grow and grow as more and more white Americans became wealthy enough to partake in the "finer things" in life and separate themselves from the other 99% percent of society in which we live in.
This 1% of society follows Ayn Rand and practices the Randian philosophy that she developed from Existentialism; a philosophy developed during the late 19th and early 20th century, that she called Objectivism! This philosophy emerged around the world after the Civil War, when Black men and women in America were finally afforded the same rights as white people.
Objectivism is, as stated here, "Objectivism's central tenets are that reality exists independent of consciousness, that human beings have direct contact with reality through sense perception, that one can attain objective knowledge from perception through the process of concept formation and inductive logic, that the proper moral purpose of one's life is the pursuit of one's own happiness (or rational self-interest), that the only social system consistent with this morality is full respect for individual rights embodied in laissez-faire capitalism, and that the role of art in human life is to transform humans' metaphysical ideas by selective reproduction of reality into a physical form". Continue reading →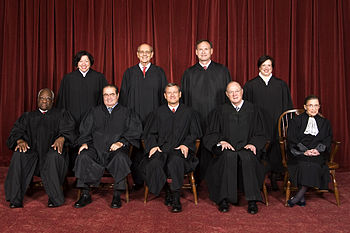 Grover Norquist, The 5 Conservative Supreme Court Justices, The Koch Brothers, Sheldon Adelson, and everyone over at Faux News that have campaigned tirelessly to get Citizens United on the books as a law are really loving what's being done by Mitt Romney right now. It was recently reported that Mitt will more than likely be the first presidential candidate to out raise a sitting president in a presidential campaign since the beginning of this great republic.
With billionaire after billionaire helping to raise funds for Mitt, Barack is looking at some hard times down the stretch, when Romney might be able to outspend him in key battleground states and pull out a few miracles courtesy of his magic underwear.
I still think that Barack is going to beat him handily as long as Eric Holder and his team put an end to the voter suppression being done by the GOP. But a Barack victory, as beautiful as it may be, comes with some ugly consequences.
There are two scenarios that will play out during this election cycle and both are good for the GOP and the Citizens United ruling. It's a win/win for Conservatives no matter what happens in November.
Scenario 1 – If Mitt Romney raises more money than Barack Obama and gets elected citizens United will never come close to being overturned because the Supreme Court Justices that retire during the next 4 years will be replaced by more conservatives and there is no way that they will overturn the ruling. There needs to be a left leaning court to get the decision reversed and the only way that will happen is if Barack wins again. So if Mitt wins, Citizens United wins.