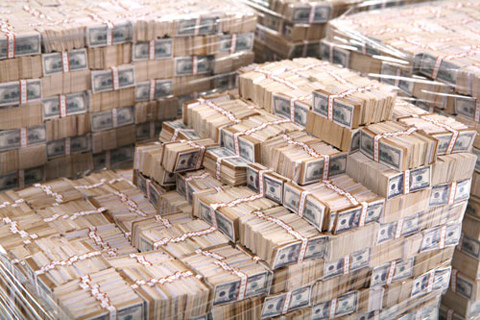 A few days ago I ran across an article online where a teacher (http://activistteacher.blogspot.ca/2013/01/calculated-minimum-reparation-due-to.html?m=1) decided to do the math behind what black people would be owed if we got reparations adjusted for todays minimum wage values. He did his numbers based solely on a minimal economic value of free slave labor adjusted at the lowest reasonable rate of interest.
The number he came up with was $1.5 million dollars for every Black person in this country that descended from a enslaved ancestor, which is roughly, wait for it…………… $59.2 trillion dollars.  Yep approximately $60 trillion in reparations is owed to blacks in America and this is based off minimum values. This is why Congress will never seriously talk about reparations in a meaningful way.
Crazy isn't it!
So after reading the article it got me thinking. If the newly freed slaves had gotten the 40 acres and a mule promised to them by Lincoln during the Civil War, how much land would we own?
After doing the math it was simple to realize why they went back on that plan almost immediately after the war was over, so here it is! Continue reading →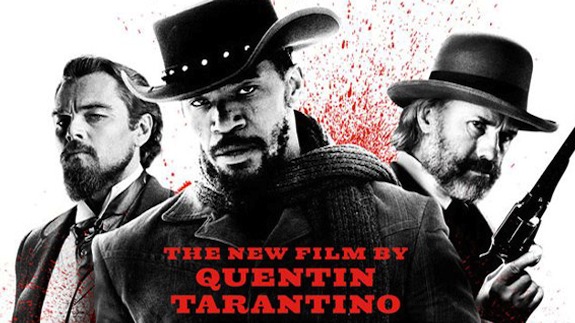 Finally saw Django, and I must say, ……………………………………. It was some Bullshit!!!!!!!!! Did Trinidad James write that shit! Seriously! I've been reading all these reviews in my stream and nothing but praises for it, WTF! Don't get me wrong the actors did a superb job, but Quentin, that dude on some BS!
Are we that easily fooled because a Black man got to kill some white people in a fucking movie and ride off in the sunset, nah, not even a sunset like how traditional westerns did it for the good guy, DJamie had to sneak off into the night. Then before he rode off he had to make the horse do the cupid shuffle, WTH! This dude has been rehashing a genre of movies that every self respecting Black person will say was one of the most racist eras in Hollywood.
Let me see, I'm going to employ Black actors to say Nigger 1000 times a frame, when it's not even needed,  so I can get my insatiable lust of saying the N-word out there and not look like the closet racist I am, perfection. Sorry RZA, your boy thinks you're his boy. Take a look at his movies people; he uses the word in just about every movie he makes, when it's not even needed. Then he claims this is how we talk, you ain't us dude, and how in the hell do you know that every other word out of white people's mouths during the slavery times was Nigger.
Y'all need to understand, he writes all his movies, so this Nigger this Nigger that crap doesn't need to be in there unless you want it to be. I say the same stuff about rappers that use Nigga excessively, so why would I give Quentin a pass. I feel you Spike Lee, except for the fact that you didn't see the movie before you shot it to shit, but I feel you on this dude thinking it's art so he can use Nigger with reckless abandon.
What if Spike Lee did a Blaxploitation-like parody of Shindler's List where every other word was anti Semitic, and made light of the holocaust, let's see who would green light that shit. Then make about 4 more movies like that and see where his career goes. But you think it's OK to remake Blaxploitation movies for the enjoyment of Niggers I see. A word to the wise, use your talents for other purposes and stop calling us Niggers to our face.
And to really let us know how you feel, along with your colleagues, y'all allow a company to make Django slave dolls so little white kids can practice owning slaves. You might as well break out the whip and chains, I see through your BS and this is your last time, period. You're not putting another movie out like this without some major boycott action coming your way. Make Kill Bill Volume 16 or something, but keep Nigger out of your mouth!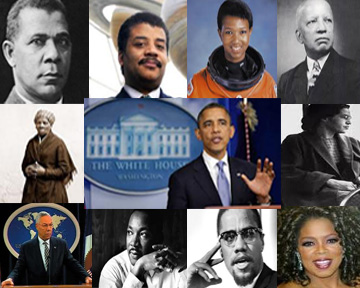 For those who are wondering, blacker than black comes from the movie CB4 starring Chris Rock, from the scene where Dead Mike does his own thing. In the song he just kept repeating that he was Black and Blacker than Black because he was Black, while standing in front of a red, black and green African flag, dressed in an all black militant garb, and holding up black power fist! Funny scene in a funny movie, but just as most black comedies tend to do, there's always a message behind the madness.
In this movie they attempted to cast a light on how fake these so called "real" rappers are. In this particular scene, the writer wanted to point out how Black men get over zealous in the whole Black struggle ideology and are way Blacker than need be. Thus he becomes Blacker than Black!
Over the past decade I've used the phrase Blacker than Black when describing Black people who are way too Afrocentric, as if being overly Afrocentric will solve all our modern day problems. These people tend to equate everything to reconnecting to our roots in Africa and everything will be alright after that. Most of the time they have no valid plan to move Black people forward, it's always re-connect with Africa. Continue reading →