Over the past few years I've heard an echo growing stronger and getting louder every time a Black man is shot by a police officer, and its not what you think. It's not #HandsUpDontShoot, it's not #JusticeOrElse, and it's not #BlackLivesMatter, it's "if we don't stop killing each other, they wont stop killing us"!
This disturbing trend is becoming more and more commonplace on social media sites every time a Black man is murdered by a cowardice piece of shit racist cop. Every comment thread will have some racist white person saying he got what he deserved and a bunch of ass backward negro's saying that if we don't respect ourselves why should they respect us.
Well for one, it's their job! They're supposed to Protect and Serve the public; nowhere in their job description states that they need to RESPECT us first. Nowhere in their job description states that they are the judge, jury, and executioner. But it does state that they are supposed to apprehend suspects and let the prosecutors present a case where the jury determines if they're guilty.
They are supposed to respect the law, and if they do that they'll never kill someone that is not trying to kill them first! And the incidences that bring about anger and protest are the ones that are clearly known to be police acting as the judge, jury and executioners.
But what's strange about this is that this usually only plays out when the murdered individual is Black! We rarely ever see a white cop playing all the roles when it comes down to a white individual, for some odd reason they RESPECT the law and lives when the person looks like them. Over 80% of all white people that are murdered are murdered by other white people! They kill each other all the time, but we never see white people saying that cops wont respect white lives as long as white people don't respect white lives.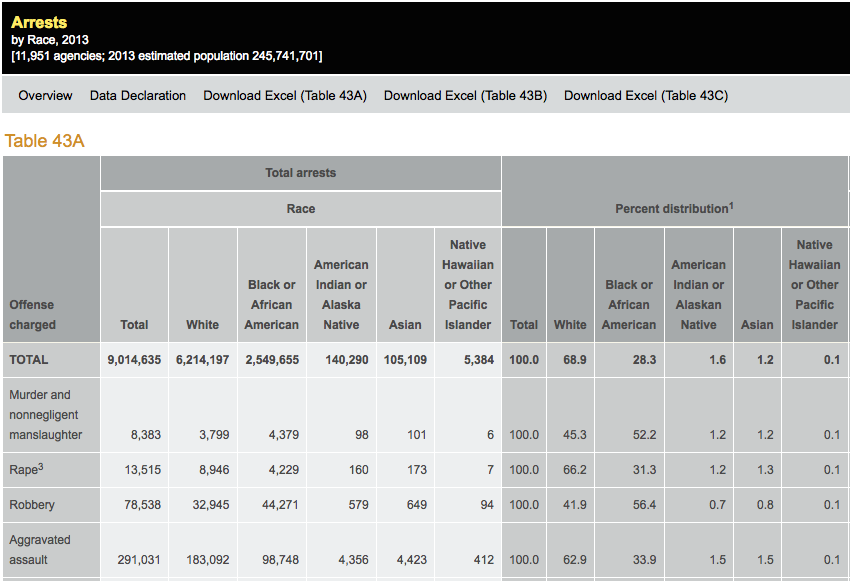 Why do you think that is?
Well I'll tell you, its because even though white people kill each other all the time, those same white cops still RESPECT white lives, its evident because they don't kill white people at the same rate that they kill Black people! So us respecting ourselves, and Black on Black crime has nothing at all to do with why some cops don't RESPECT our lives!
They don't respect our lives because they are racist and they believe that a Black life is not as valuable as a white life, plain and simple! It's been like that since we were stolen from our homeland and shipped around the world as slaves! There's no way we can change that by RESPECTING ourselves! As long as there are racist who infiltrate police departments, it doesn't matter what we do, they'll continue to kill us if they can keep getting away with it.
There's been no time in our history where our RESPECT for one another stopped racist white people/cops from killing us. They simply don't care about that, they just hate Black people and when given a chance to harm one they will, especially when they can hide behind a badge and the "fear for their lives". And as I said the only way they will stop doing it is if they are held accountable, and even then some will still do it!
WHAT WE NEED TO DO IS STAY VIGILANT IN EXPOSING THEM; KEEP OUR CAMERAS POINTED AT THEM AND NEVER ACCEPT THE OFFICIAL STORY!
DEMAND THAT ALL EVIDENCE BECOME AVAILABLE TO THE PUBLIC!
DEMAND THAT ALL COPS WEAR BODY CAMS!
DEMAND THAT ANY OFFICER CAUGHT CUTTING OFF A BODY CAM DURING AN INCIDENT BE FIRED IMMEDIATELY!
DEMAND THAT A FEDERAL LAW BE PASSED SO THAT EVERY PERSON IN THE U.S. KNOWS THAT IT IS LEGAL TO RECORD POLICE OFFICERS AS LONG AS THEY ARE NOT IMPEDING ON THE SCENE, AND REMAIN AT A SAFE DISTANCE!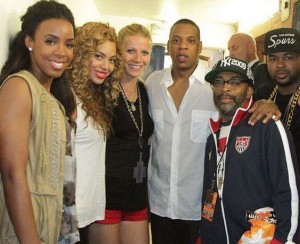 Disclaimer: If you are offended by the usage of the word Nigga, Niggas, Nigger or any variation of the word……………….. get over it!
So Gwyneth Paltrow Tweets out, "Niggas in Paris for real", and the Black blogosphere goes up in arms, white blogs discussed it also, but Black bloggers seem to want to keep it on the front page for propaganda purposes. After seeing it x amount of times since the incident I decide to add my hundred billion cent opinion to it, yeah I said it, 100 billion cent opinion.
My first thought was niggas please, my second thought was niggas please and my third thought was, I just used the word nigga in written format more times than in one sentence than I have since I thought I was destined to be an MC. Casual T was the name, people call me Tab so I was Casual Tab, get it, then T Slang, Tab Slang. Don't laugh T-Pain getting money, I wish I would have thought about auto-tuning myself back then, but oh well!
As I grew older and wiser, I decided to limit my usage of the word and my MC names transformed into Reign Philosophe, yeah that's right with an E and Wizdom Manifest, with a Z. What kind of Hip Hop titan would I have been without corrupting the English language just a little bit right?  Sadly my career as the world's greatest MC never took flight, probably because I only recorded 1 song and never went back to get it mastered, but I was cold I tell you, cold!
But anyway, back to Nigga, that infamous, diabolical 5 letter word that has caused this "uproar". To the niggas that keep posting about how offensive it is, Niggas Please.
Historically ……………… blah, blah, blah, yada, yada, yada. Now that you are caught up on the historical meaning and significance of the word, let's move on shall we.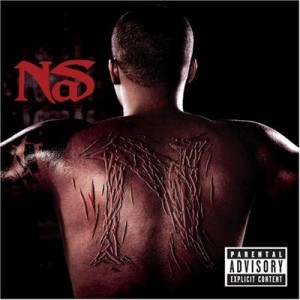 For the past 30+ years of the existence of Hip Hop, the word Nigga has been used. We, Black men, hoisted the word into the stratosphere and said that we were going to change the meaning of it. We urbanized the spelling by subtracting the E & R and added an A to take it from nigger; a term of hatred spewed by whites, to Nigga a term of endearment when spoken amongst brothers. Hip Hop, which was quickly becoming the culture and language of the worlds disenfranchised youth translated this new meaning and spelling to people from New York, to England, to Japan, Africa, China, South America, Russia, Germany, and to every crevice of this planet that had the capacity to receive radio waves. At this point the word started to take on different meanings associated with the way it was spelled and with how a non-black person used it. Continue reading →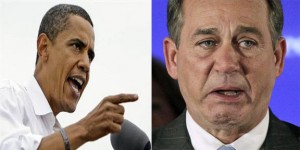 It just dawned on me what republicans are hinting at when they call Obama a dividing force in America.
At first I just listened to the words politically and thought that they were trying to reference the fact that he's Democrat and they are Republicans. This view spawned the usual response from the political pundits when they heard it.
"The President has been trying to work with Republicans and reach across party lines to get things done," is what Democrats say, "It's the Republicans who are not trying to bring the political parties together".
The Republicans on the other hand continue to say that this President is a dividing force in America, no matter how much the President tries to work with them. This has been the narrative and it continues to be a Republican talking point.
Then today, as I was listening to Politically Direct on Current TV, they played a few sound bites from Romney who had won the New Hampshire primary the night before and it hit me.
There are 2 things that came to mind when hearing it, and both lean to the side of race baiting, a play on the inherent bias of white Americans against Black Americans. I always wondered how so many Right wing Republican hypocrites could have the audacity to say that a man who has continued to try to work with them to the detriment of his own base could be considered a divider and this is why.
White Superiority Complex – White men in this country have always viewed Black men as their subordinates, beneath them, no matter who they are or what they do. Because of this they view anything that a Black man does that doesn't bend to the there will as being an attack on their white manhood. A Black man that is out of line and doesn't bend to the will of a white man when instructed to do so is considered a rebellious, cocky negro, who thinks he's somebody, and they cant have that.This gives rise to the mentality that if you don't obey their every whelm and I do something to you, it's your fault. As in, this uppity Negro thought he could sit at the same table as us whites, and when we told him to move, and he didn't, we grabbed him by the neck and beat him to a bloody pulp. It was his fault; he should have done what we told him to do!
It's a way for them to let other white people know, without having to say it plainly, that Obama has whites going against whites. And as a white man who has a superiority complex, this is not right. White people need to stick together. Continue reading