Over the past few years I've heard an echo growing stronger and getting louder every time a Black man is shot by a police officer, and its not what you think. It's not #HandsUpDontShoot, it's not #JusticeOrElse, and it's not #BlackLivesMatter, it's "if we don't stop killing each other, they wont stop killing us"!
This disturbing trend is becoming more and more commonplace on social media sites every time a Black man is murdered by a cowardice piece of shit racist cop. Every comment thread will have some racist white person saying he got what he deserved and a bunch of ass backward negro's saying that if we don't respect ourselves why should they respect us.
Well for one, it's their job! They're supposed to Protect and Serve the public; nowhere in their job description states that they need to RESPECT us first. Nowhere in their job description states that they are the judge, jury, and executioner. But it does state that they are supposed to apprehend suspects and let the prosecutors present a case where the jury determines if they're guilty.
They are supposed to respect the law, and if they do that they'll never kill someone that is not trying to kill them first! And the incidences that bring about anger and protest are the ones that are clearly known to be police acting as the judge, jury and executioners.
But what's strange about this is that this usually only plays out when the murdered individual is Black! We rarely ever see a white cop playing all the roles when it comes down to a white individual, for some odd reason they RESPECT the law and lives when the person looks like them. Over 80% of all white people that are murdered are murdered by other white people! They kill each other all the time, but we never see white people saying that cops wont respect white lives as long as white people don't respect white lives.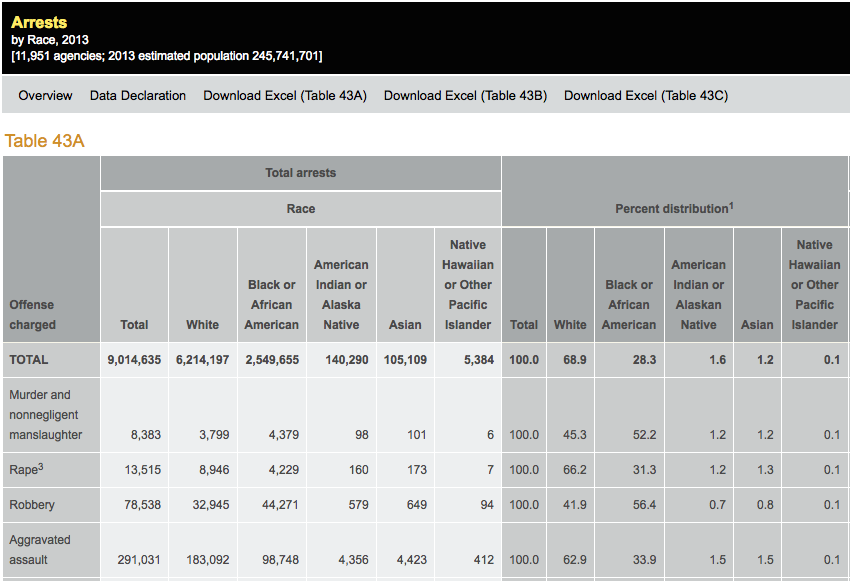 Why do you think that is?
Well I'll tell you, its because even though white people kill each other all the time, those same white cops still RESPECT white lives, its evident because they don't kill white people at the same rate that they kill Black people! So us respecting ourselves, and Black on Black crime has nothing at all to do with why some cops don't RESPECT our lives!
They don't respect our lives because they are racist and they believe that a Black life is not as valuable as a white life, plain and simple! It's been like that since we were stolen from our homeland and shipped around the world as slaves! There's no way we can change that by RESPECTING ourselves! As long as there are racist who infiltrate police departments, it doesn't matter what we do, they'll continue to kill us if they can keep getting away with it.
There's been no time in our history where our RESPECT for one another stopped racist white people/cops from killing us. They simply don't care about that, they just hate Black people and when given a chance to harm one they will, especially when they can hide behind a badge and the "fear for their lives". And as I said the only way they will stop doing it is if they are held accountable, and even then some will still do it!
WHAT WE NEED TO DO IS STAY VIGILANT IN EXPOSING THEM; KEEP OUR CAMERAS POINTED AT THEM AND NEVER ACCEPT THE OFFICIAL STORY!
DEMAND THAT ALL EVIDENCE BECOME AVAILABLE TO THE PUBLIC!
DEMAND THAT ALL COPS WEAR BODY CAMS!
DEMAND THAT ANY OFFICER CAUGHT CUTTING OFF A BODY CAM DURING AN INCIDENT BE FIRED IMMEDIATELY!
DEMAND THAT A FEDERAL LAW BE PASSED SO THAT EVERY PERSON IN THE U.S. KNOWS THAT IT IS LEGAL TO RECORD POLICE OFFICERS AS LONG AS THEY ARE NOT IMPEDING ON THE SCENE, AND REMAIN AT A SAFE DISTANCE!